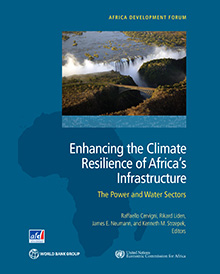 In less than a week, the leaders of more than 190 countries will meet in Paris to reach a new agreement to prevent the warming of the earth's atmosphere from exceeding two degrees above pre-industrial times.
The issue of adaptation will feature more prominently than ever in the discussion. Agreeing to limit warming to two degrees means the negotiators recognize that certain degree of warming is unavoidable. Countries need to adapt, and adequate resources are needed to help poorer countries make the transition.
How should countries go about adaptation? The answer is not an easy one. The technological solutions to reduce emissions are well known, but exactly how development decisions in response to anticipated climate change are most effectively made is a lot trickier.