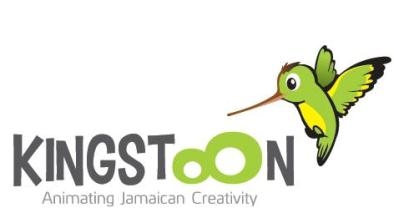 If they're not talking about their idyllic beaches or reggae music, all you hear about Jamaica tends to focus on the social or economic problems that have affected the country in recent decades. Granted, no country is perfect, but  there is more to Jamaica than the usual stereotypes.

Last year, in an attempt to look outside of the box for solutions to the crippling youth unemployment rates, we worked together with the Government and came up with Digital Jam 2.0 – an initiative to generate employment in the growing virtual economy.
The initial reaction was far from supportive. "This is not the Silicon Valley", we were told, "capacity to operate in the hi-tech sphere is limited". We were undeterred, however, and  proceeded– to the dismay of many critics – to enroll more than 400 young Jamaicans in application design competitions. This left many aghast. The breadth of talent was much more widespread than anybody could have imagined.

This is a reccurring theme in many conversations with my Jamaican counterparts. "And look at the youth's creative potential," was an automatic mantra in almost every conversation I was engaging in.

The question is, how can we tap into that potential?
Last November I was in Montego Bay, talking to some animation executives. They were discussing the tremendous growth of the global animation industry and how opportunities are opening up in the outsourcing segments of the market.

India, Korea and the Philippines – traditional destinations for animation production – are now developing content for their own internal audiences, with a consequent reduction of animation production for external clients. All of which has opened up a great opportunity for places such as Jamaica and the Caribbean where young people are extraordinarily talented in the visual arts and anything to do with the creative sphere.

We looked at results of test scores in the visual arts for CXC (Caribbean Examinations Council) exams as a possible indicator of talent. Astounding! While there may not be an enormous amount of professionally trained animators, the raw material is definitely there.

Could these young people be presented with new opportunities in a sphere they may have not considered a professional career previously? Would there be any interest if we were to launch some sort of competition?

Jamaica needs good paying jobs up the value chain where the full potential of its human capital can be harnessed. Call centers are places where people arrive and stagnate. Animation can offer young people careers that take them far. And the business of the animation goes beyond even that.

To generate a 10-minute clip requires, on average, 120 people. It's not just about drawing. Think of the sound-track, the voices, the script, the editing, the storyboard development and all the production management. If Jamaica could become an animation hub – like various Canadian cities in the past – this can generate significant economic benefits, earning foreign exchange and spurring growth in a global industry.

As always, though, the proof is in the pudding. We reached out to a number of leading companies in the animation industry to test the waters and we were blown away. They were echoing the same level of interest. So, this is how KingstOOn – the first Jamaican Animation Conference and Festival- was born.

KingstOOn will take place in the Jamaican capital on June 20-21. The program entails a conference day looking at Jamaica's potential to position itself in the sphere, assessing the opportunities as well as the obstacles that need to be cleared. Day 2 will comprise an Animé shorts competition (including storyboard, character and script development competitions) along with a series of technical workshops for young people run by leading international figures.

So far numbers are very encouraging. As I write this blog, we have amassed 2,800 fans on Facebook in around 2 weeks. ToonBoom, Bento Box, Shadow Gang, Disney, Mattel and Cartoon Network will be participating as panelists, competition judges and trainers. Also Sheridan College (Canada) and Columbus College of Visual Arts (US) will be there to help identify the challenges that local universities and colleges need to meet in order to develop the cadre of professionals required for the industry to grow.

What's more, a plethora of sponsors have come forward providing prizes for the competitions (mostly international scholarships, internships, licenses to specialized software, and hardware) and media coverage is starting to pick up.

The mood is definitely upbeat. And the interest shown by young people in Jamaica and the Caribbean so far has been extraordinary. Maybe this is another way to demonstrate that thinking outside the box, and working with the right partners, the Bank can indeed make a big difference with few resources, in a short amount of time, and still deliver significant results. Stay tOOned for updates in late June….