Millions of people fleeing conflict and poverty are gambling their futures and life savings with people smugglers – strangers who play with their lives in dangerous cat-and-mouse chases with border authorities known as "The Game".

But who wins and who loses as rising numbers risk everything to reach safety?
Getting to Europe: the game
No Turning Back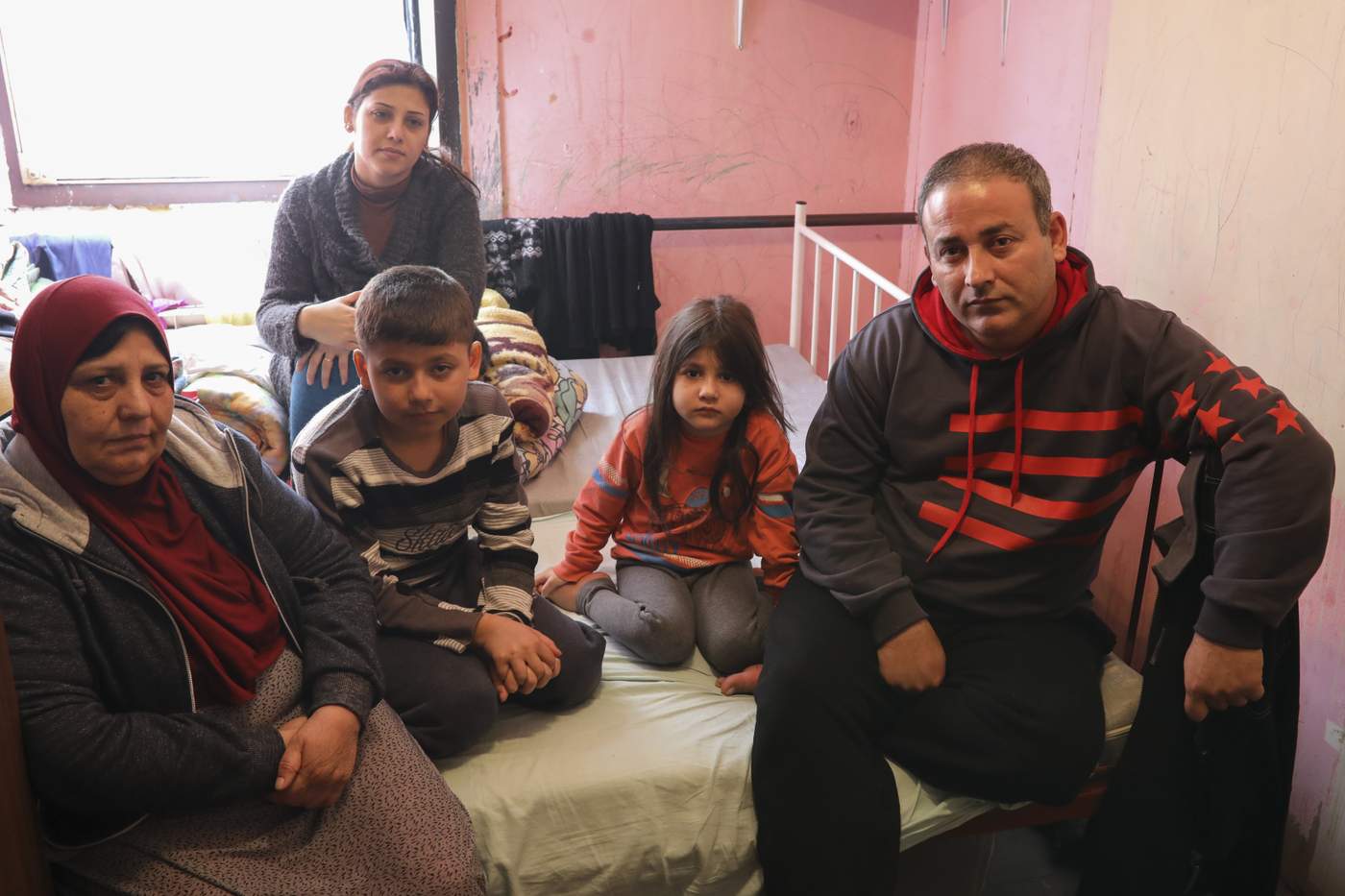 In the dead of night, as wild animals howled nearby, Syrian migrant Aras Mahmoud clung to his children as they slept on damp grass in the Bulgarian mountains en route to Serbia, praying that his family would live another day.
"In those mountains, you are not sure if something will eat you or attack you," said Mahmoud, 38, in Arabic through an interpreter at a migrant centre in the Serbian capital Belgrade.
"My two children got very scared. They used to tell me, 'No father, we don't want to go with smugglers, we don't want to go to the forest.' We suffered in the mountains."
Scared and helpless, in those dark moments Mahmoud said he wrestled with his decision four years ago to gamble everything - his money and the lives of his wife and children - to pay nameless strangers to smuggle them to safety, becoming another pawn in the global people trade widely known as "The Game".
"If you go, you succeed. If you don't go, you lose. That's why they call it a game," said 20-year-old Afghan migrant Ahmad Shakib who made it to Serbia from Bulgaria after three 'games'.
It's often a good sign when you rock up at a conference and hardly know anyone there. That was my experience at a recent, rather grandiosely-named, 'Digital Development Summit', hosted by IDS, Nesta and the Web Foundation, which clearly got people's attention – the places were fully booked within a day of going live. Participants were diverse: developing country ministers, donor officials, tech company execs, AI pioneers, and civil society types like me.
The topic was 'the future of work in the digital age' (see the IDS background paper for more details), and I got to listen to a day of presentations, taking in both the substance and the mood of the discussion. This topic, more than most others, attracts both tiggers and eeyores (for Winnie the Pooh fans – optimists and pessimists, if you're not). The tiggers bounce around telling stories of amazing start-ups in African slums, or how drones are about to start delivering aid; the eeyores sigh and say 'every driver in America is about to lose their job to driverless vehicles, and developing country jobs are even more at risk'. Both were represented in roughly equal numbers (and some people seemed to move from one to the other at a startling rate). Who's right?
"Forgetting the importance of national landscapes, cultures, national behaviours, reactions and reflexes is a big, big mistake. I am against nationalists, but I am very much in favour of patriots."  

Jean-Claude Juncker - The President of the European Commission.

Quoted in Financial Times print edition March 25, 2017 "Lunch with the FT" by Lionel Barber.
 
Capable, efficient, and accountable government institutions are essential for a country's sustainable development. The most recent polls of opinion leaders in World Bank client countries confirmed that addressing governance is now at the top of countries' development priorities.  
The World Bank Group annually surveys nearly 10,000 influencers in 40+ countries across the globe to assess their views on development issues, including opinions about public sector governance and reform.  In the past five years, the survey reached more than 35,000 opinion leaders working in government, parliament, private sector, civil society, media, and academia in more than 120 developing countries.  
Data from the most recent 2016 survey indicate that public sector governance/reform (i.e., government effectiveness, public financial management, public expenditure, and fiscal system reform) is regarded as the most important development priority across 45 countries by a plurality of opinion leaders (34%), surpassing education (30%) and job creation (22%). (1)  
The chart below shows that concerns over governance have grown substantially among opinion leaders since 2012.  
These are some of the views and reports relevant to our readers that caught our attention this week.

How much do we really know about inequality within countries around the world? Adjusting Gini coefficients for missing top incomes
Brookings
The topic of inequality has been trending globally for the past several years. Attention has focused especially on the very top of the income distribution in each country, which traditional measures of inequality, drawn from representative household surveys, struggle to capture accurately. In place of surveys, researchers have made use of tax data, which provide a more robust account of incomes of the richest segment of society. In a handful of countries, analysis reveals that the share of income accounted for by the top 1 percent has grown sharply. This presents a quandary. The more new information we uncover about top incomes, the less faith we have in traditional survey-based inequality measures, and the less knowledge we can claim to have about the distribution of income across an economy's entire population.
 
The "5Ds": Changing attitudes to open defecation in India
World Bank Water blog
In the village of Bharsauta in Uttar Pradesh, India, construction worker Vishwanath lives with his wife, four children and their elderly parents. Three years ago, the government paid to build a toilet in their house. But the job was not done well: the pit was too shallow, it overflows frequently, and the smell makes it suffocating to use. Cleaning the toilet requires carrying water from a community tap. Vishwanath and his family have decided it isn't worth the hassle. Mostly, they continue to defecate in the open. Vishwanath's family is not alone. Research has shown that that households which constructed their own toilets, rather than receiving a government subsidy, are more likely to use them. But what are the most effective ways to persuade people to construct their own toilets?