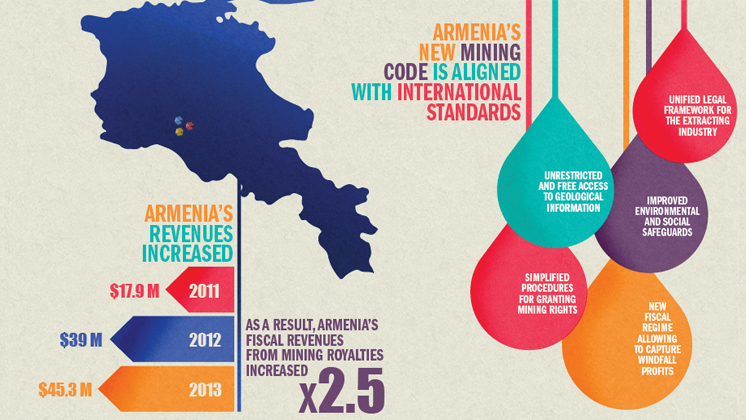 If I had to pick one critical source of exports and a key driver of economic growth for Armenia, I would pick mining.

But mining is a risky business and is fraught with hurdles. Exploration often comes up empty. Investments are very large, in excess of hundreds of millions dollars. Commodity prices can change dramatically and governments can change policies and taxes. Moreover, there can be large environmental and social risks associated with things like tailings, dams, and resettlement policies.

A risky business does not, however, mean that mining is or should be an irresponsible business. Many of these risks can be mitigated or eliminated. This requires proper policies, laws, regulations, careful implementation, and planning for life when the mine closes – all of this even before the mine opens. Supporting policies, such as easy access to updated geological information and predictability in transferring licenses, reduce the risk in exploration.