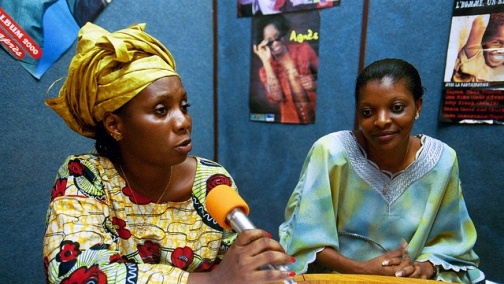 After two years and thousands of hours of work, the World Bank's Gender & Development team plans to launch a groundbreaking report on May 14, with World Bank Group President Jim Yong Kim, Former Secretary of State Hillary Clinton, and UN Women Executive Director Phumzile Mlambo-Ngcuka. Follow the event online and ask questions in advance here: Empowering Women and Girls for Shared Prosperity
Voice and Agency: Empowering Women and Girls for Shared Prosperity shines a spotlight on the value enabling women and girls to fulfill their potential and make their voices heard, and highlights the constraints they face globally. It includes promising policies and interventions, and it identifies priority areas where further research and more and better data and evidence are needed. Underlining that women's agency—their ability to make decisions and act on them independently—has both intrinsic and instrumental, concrete value, this report puts advancing agency for women and girls squarely on the international development agenda.
We're asking you to help spread the word through social media—using Tweets and Facebook, or through your own channels and blogs. Our Twitter handle is @WBG_Gender and the hashtag for the report is #WomenCan. We also have a series of hashtags highlighting major themes of the report:
#WomenCan…BeSafe (focus on GBV and particularly intimate partner violence),
#WomenCan…Choose (focus on sexual and reproductive rights),
#WomenCan…Own (focus on house and land ownership), and
#WomenCan…BeHeard (voice and political representation).
More about the report is available here. We look forward to your following and sharing us!