Human capital – the potential of individuals – is going to be the most important long-term investment any country can make for its people's future prosperity and quality of life. 

Just look around the world: Technology is reshaping every industry and setting new demands for skills in every profession. The frontier for skills is moving faster than ever before .

To meet that challenge and be able to compete in the global economy, countries need to prepare their workforces now for the tremendous challenges and opportunities driven by technological change.  

To that end, the World Bank will launch next week its highly anticipated Human Capital Index to measure countries' contribution of health and education to the productivity of the next generation of their workers .

The Index will be released on October 11 at the Bank's Annual Meetings in Bali as part of the Human Capital Project, a global effort led by the Bank to accelerate investments in people for greater equity and economic growth.

No doubt, any country ranking gets high visibility and, sometimes, meets controversy. But I hope it triggers a dialogue about policies to promote investments in people.

To be clear, the important purpose of the Human Capital Index is to measure the distance of each country to the highest standard of complete education and full health —or the "frontier".

The index, irrespective of whether it is high or low, is not an indication of a country's current policies or initiatives, but rather reflects where it has emerged over years and decades.

Put simply, the index measures what the productivity of a generation is, compared to what it could be, if they had benefitted from complete education and good health. 

The index ranges from 0 to 1 and takes the highest value of 1 only if a child born today can expect to achieve full health (defined as no stunting and survival up to at least age 60) and complete her education potential (defined as 14 years of high-quality school by age 18).
In South Asia, we've been working with Afghanistan, Bangladesh, Bhutan, India, Maldives, Nepal, Pakistan, and Sri Lanka to improve health, education, and social services for all people.
What's great is that governments recognize the importance of investing in people, and we see some major achievements.
For example, , and girls are catching up with boys when it comes to attending school. Under-five mortality rates declined three-fold between 1990 and 2015.
But the It needs continuous political will and investment. Results take time and are much more difficult to accomplish than results in creating physical capital, such as roads, ports or bridges.
There are remaining stubborn challenges that require close attention and persistent action.
Stunting in South Asia remains the highest in the world, with 36 percent of children stunted.
Almost 13 million children of primary age are still out of school, and even when kids go to school the quality of learning falls behind – for example, many students are not able to read grade-relevant text in their own language.
So, when we release the Human Capital Index next week, many of the South Asia countries may find they have significant distance to the frontier.
We may say to some countries: "look, you are halfway to the frontier, the progress is good but there is a way to go". To others: "you are three quarters away, so you are missing out on 75 percent of your future economic potential."
We feel confident that the index is rigorous and substantial, and it will certainly generate rich debate both around the results and the methodology.
The first version of the index is based on what data is available today, and our goal is to be fully transparent about how it is derived and how it will evolve over the years. Our ultimate hope is to create much more demand for countries to invest in health and education.
"Our children are the rock on which our future will be built, our greatest asset as a nation," said Nelson Mandela. We at the World Bank urge all governments in South Asia and across the world to prioritize investing in people from an early age, as this is crucial for everyone to thrive in the economy of the future.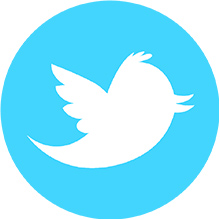 #InvestInPeople
#HumanCapital