Bermuda
(Photo by Chico Ferreira, available under a Creative Commons license - CC-BY-2.0)
También disponible en español
Também disponível em português
This year, World Health Day focuses on hypertension. Specialists report a clear link between excessive salt consumption and high blood pressure. In this blog, Venezuelan chef Sumito Estévez explains how the use of salt in our cooking has changed. He also shares some ideas for reducing salt consumption and reminds us that governments are also responsible for taking measures to decrease consumption.
Coq Au Vin (Chicken in red wine) is a delicious traditional French dish. Those who have had the privilege of preparing this slow-cooked recipe know that once the sauce has thickened, practically no extra salt is needed.
También disponible en español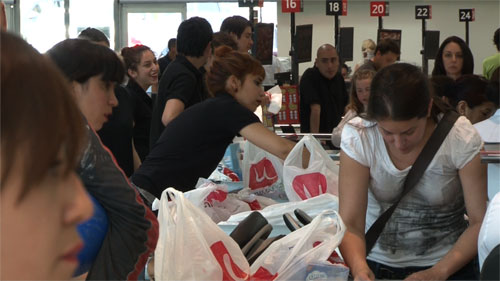 Since the Great Recession of 2008, there has been a widespread sense of malaise among the American middle class. Their incomes are close to stagnant, employment has not recovered, and the gap between them and the famously rich top 1% continues to grow. Look south of the Rio Grande, though, and it is quite a different picture. In the last decade, moderate poverty (under U$ 4 a day) in Latin America and the Caribbean fell from over 40% to 28%.