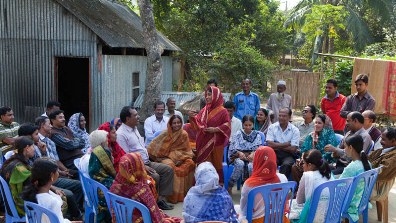 Are you a Civil Society Organization in Bangladesh? Apply now to the Global Partnership for Accountability (GPSA) second call for proposal on Social Accountability to win grants ranging from $500,000 - $1,000,000. The deadline for application is
Monday January 6, 2014
.  
The
Global Partnership for Social Accountability (GPSA)
supports civil society and governments to work together to solve critical governance challenges in developing countries. To achieve this objective, the GPSA provides strategic and sustained support to CSOs' social accountability initiatives aimed at strengthening transparency and accountability.  
If you are interested in applying please visit
www.worldbank.org/gpsa
to read the GPSA Application Guidelines and to access the application forms.  
An Orientation Session for CSOs who may be interested in submitting a GPSA proposal will be arranged on
Saturday, November 23, 2013
at
10 AM
at the
World Bank Office, Dhaka
(Plot # E-32, Agargaon, Sher-e-Bangla Nagar, Dhaka- 1207, Bangladesh).   
For help completing the E-application, please contact:
gpsa@worldbank.org