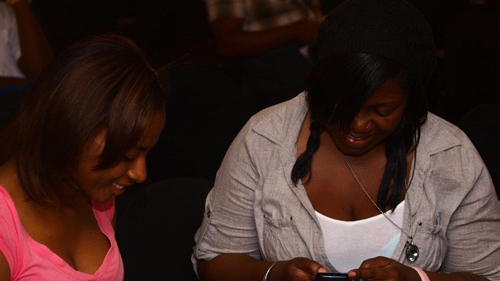 Talk about a new kind of jamming in Jamaica. Reggae, dancehall, ska step aside. Thousands of Jamaican youth are expected to jam to jobs, jobs and more jobs when they get together at the end of the month for Digital Jam 2.0, a virtual job fair with global accents.
Digital Jam 2.0, the future of work is online, brings together Jamaica's youth population with national and international investors as well as young start ups and established companies, at a time when the country's unemployment hovers around 31 percent, with young Jamaicans bearing the brunt of this crisis. 

I see this event as a one-stop shop for job seekers, including: a 24hour hackathon, an apps contest, seminars and a market place and job fair, which are expected to attract up to 5,000 young people looking for a job in the virtual economy.
Our goal as co-organizers –along public and private sector partners- is to showcase these young adults talent and big ideas; and introduce them to trends, training and success stories while helping them to connect to new job and business opportunities.
Such opportunities are increasingly shaping up in the form of "microwork" (tasks that are broken into component parts and then outsourced online), "e-lancing" (people offering their services via online portals) and "crowdsourcing" (multitudes finding collaborative solutions for large projects launched by companies and other entities online).
In the US alone, microwork has employed more than 6 million people since 2006. Varied and flexible, microwork tasks require users only to have basic skills and a computer with internet or mobile phone access. As a result, this allows young people to be gainfully employed in the IT industry bypassing the engineering degree or moving to Silicon Valley.
This setup is already working well in other regions. Samasource, for example, has successfully tested this approach by providing employment opportunities to Somali refugees in Kenya, where access to technology, bandwidth and human capital is very low. In the past 5 years alone, we have witnessed a rapid growth of microwork aggregators and microworkers across the globe.
Aggregators, such as Amazon Mechanical Turk, ShortTask, TxtEagle and Clickworker, outsource microwork to anonymous users and provide supplementary income to global virtual workers. TxtEagle, for example, claims to have reached 2.1 billion people in emerging markets by using readily available mobile technology platforms for data collection for airtime compensation.
I'm convinced that Microwork has the potential to transform job creation in Jamaica. It can generate mass employment for disadvantaged youths, both male and female, including those considered to be at-risk. Also, Microwork is extremely flexible. Tasks can be performed at any given time, in shorter spans and any time during a 24-hour cycle. Since it doesn't require the same level of behavioral commitment as in a formal job, this provides more leeway to organize a daily routine with individuals free to decide for themselves how much they can work and how much they'd like to earn. In addition, apps development for mobile and web-based technology is also set to expand.
The "apps economy" has created 460,000 jobs in the US since its inception in 2007, a study by TechNet shows. It's also estimated the number of apps downloads will increase from 17 billion in 2011 to 49.2 billion in 2013, creating a US$ 25 billion market by 2015, up from US$ 4.5 billion in 2009.
Digital Jam 2.0 is part of the Caribbean Growth Forum, an initiative led by the World Bank, the Inter American Development Bank and the Caribbean Development Bank, bringing together stakeholders from the private sector, academia, civil society as well as the Caribbean Diaspora.
The CGF's goal is to identify policies and ideas aimed at inducing growth and creating jobs in the Caribbean through analytical work, knowledge exchange and inclusive dialogue.
Digital Jam 2.0 will be held at the Jamaica Conference Centre, Kingston, June 28-30, 2012.